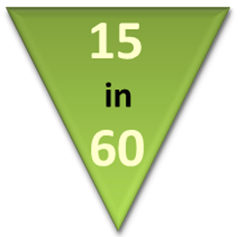 Want to lose 15 pounds in 60 days? Or maybe it's only 10 pounds!
What if I told you that you can lose weight with, , ,
NO Diet
NO Exercise
NO Cost
I did and you can too with a SIMPLE SYSTEM called 15 in 60.
Looking good in your clothes can make a positive difference in your career – VERY IMPORTANT! This is why I've included this item on an IT Manager Resources site.
Losing weight and keeping the weight off is not a complex issue. You just need some basic knowledge, a simple system and a few tools to help you MAKE IT HAPPEN.
My 15 in 60 system will give you everything you need. I'll share the exact steps I took, the free tools I used, and show you the results when I lost 15 pounds in 60 days with no diet, no exercise, and no cost. You can achieve similar results with this simple system.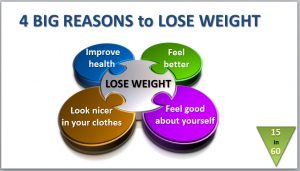 I'll even give you tips to help you lose the weight on things like:
–  How to satisfy your "sweet tooth"
–  How to eat more at times
–  How to break through weight loss plateaus
–  Key foods that helped me lose weight
If I can do it, anyone can. My wife also used the system and had similar results!
Not everyone wants or needs to lose 15 pounds. But, if you want to lose weight with no diet, no exercise and no cost, , , then this is the system for you. Results will vary depending upon your starting weight and how fast you want to reach your goal. The key is that with this system you control what happens.
You Will Receive a short video that covers everything you need to know with step by step instruction and the exact tools and techniques I used to lose 15 pounds in 60 days with, , ,
NO Diet
NO Exercise
NO Cost
Save
Save
Save
Save
Save