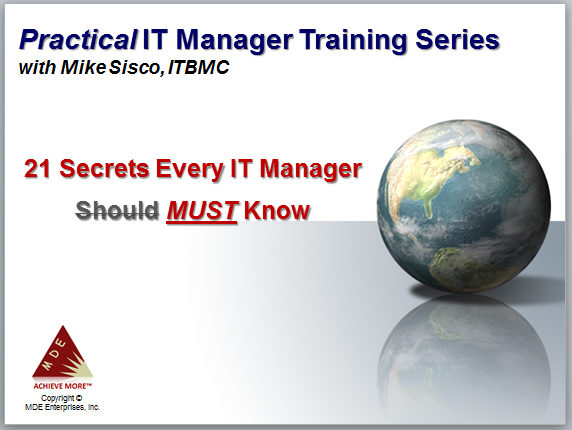 Little things can and do make a BIG difference in IT manager success. In fact, there are 21 "secrets" you may not be aware of that can make a tangible impact, the difference between success and failure.
Learn about these issues in a short, 30-minute webinar and insure you are fully prepared to succeed.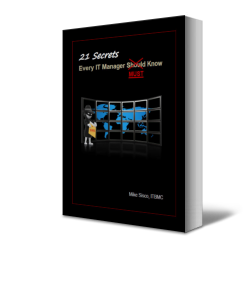 BONUS
Participants receive a BONUS download link to access the 21 Secrets Every IT Manager Should MUST Know e-book.
A replay option will be available in case you miss the event or want to view the material at a later time.
Save
Save